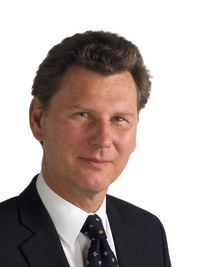 The Embassy of Iceland has enjoyed a longstanding and productive working relation with the Indo-Icelandic Business Association. Our mutual objective is to promote stronger business and cultural relations between Iceland and India and to foster a network of businesses and contacts engaged in Indo-Icelandic relations. I take this opportunity to congratulate the IIBA on the occasion of the launch of this new webpage which will certainly help further strengthen the Indo-Icelandic relations.

There are ample business opportunities in targeted areas in both our countries to explore. To mention but a few, they include renewable energy, food processing equipment, biotechnology, IT/Gaming/Apps and health related technologies. And then there is of course the film industry and tourism. Icelandic start-up industry is also fast growing and provides an attractive market especially in cutting edge sectors like digital technology and bio-technology.

I can envisage much more trade and investment relations between Iceland and India. Through enhanced economic cooperation we can seize the numerous business opportunities to the benefit of both countries. Early conclusion of the on-going negotiations of an India-EFTA Free Trade Agreement will boost the business confidence between Iceland and India and provide a platform for enhanced economic cooperation between the two countries.

The Embassy of Iceland and its staff are dedicated to facilitating contacts between the people and businesses of Iceland and India and we look forward to continued close cooperation with the IIBA to further develop business and cultural ties between Iceland and India.